250 Lumens
4 x Warm White SMDs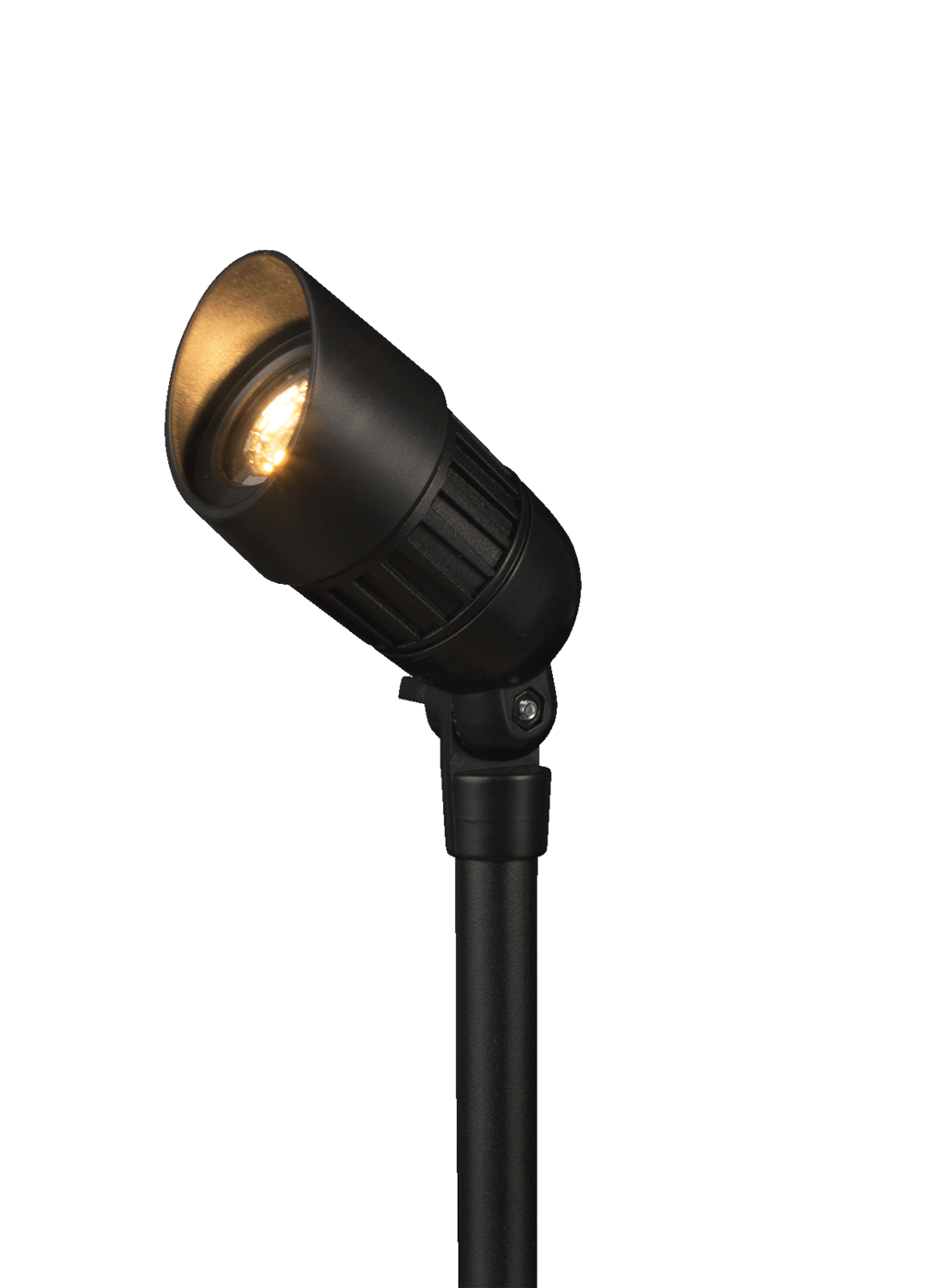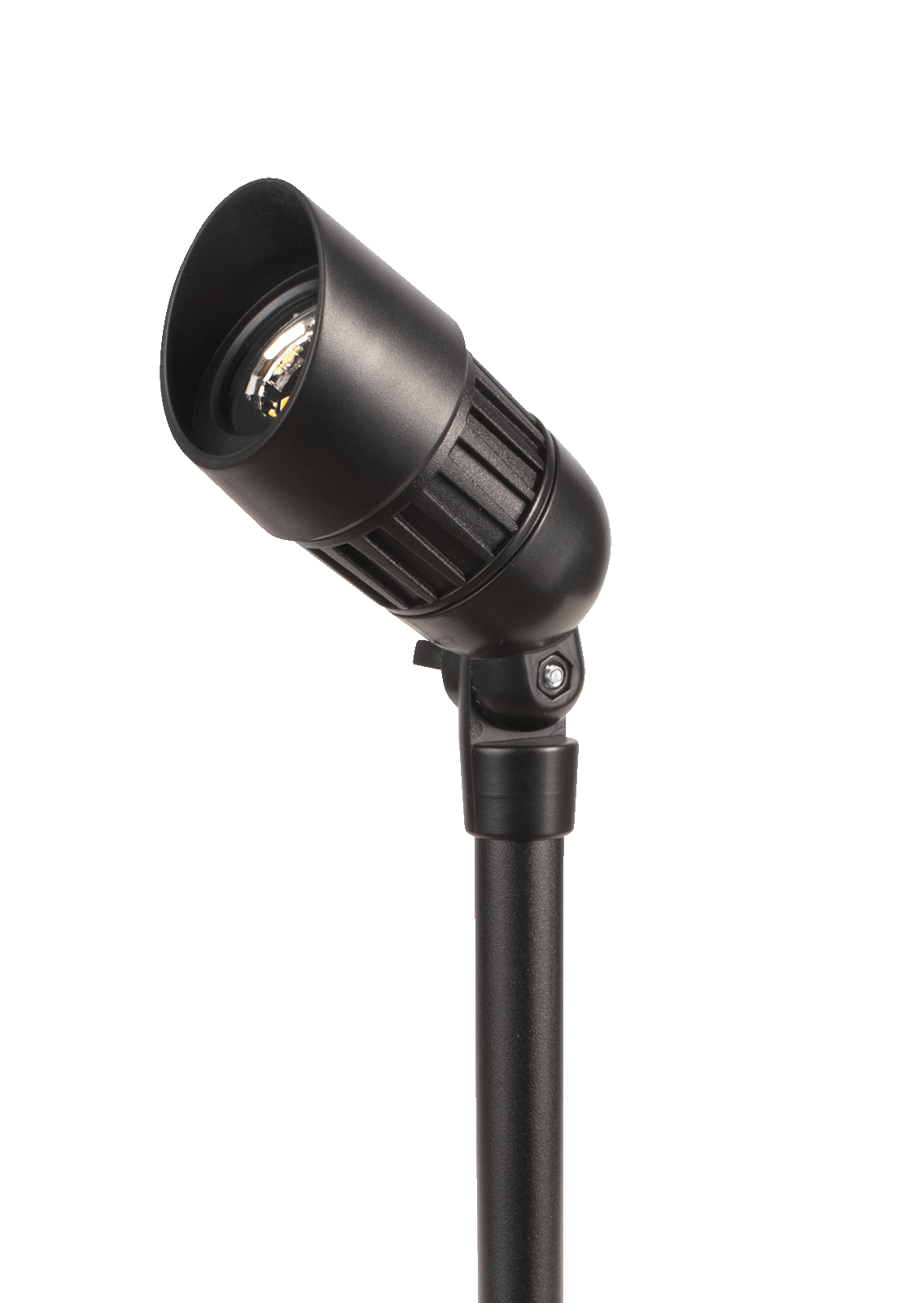 Black Metal, Plastic & Glass Spotlight
29065
LOW VOLTAGE
This fixture features durable metal, plastic and glass construction with a black coat finish.


| | |
| --- | --- |
| Construction: | Metal, Plastic and Glass |
| | |
| --- | --- |
| LED(s): | 4 x Warm White SMDs |
| | |
| --- | --- |
| Size: | L - 4.13", W - 1.77", H - 11.02" |
250 Lumens
4 x Warm White SMDs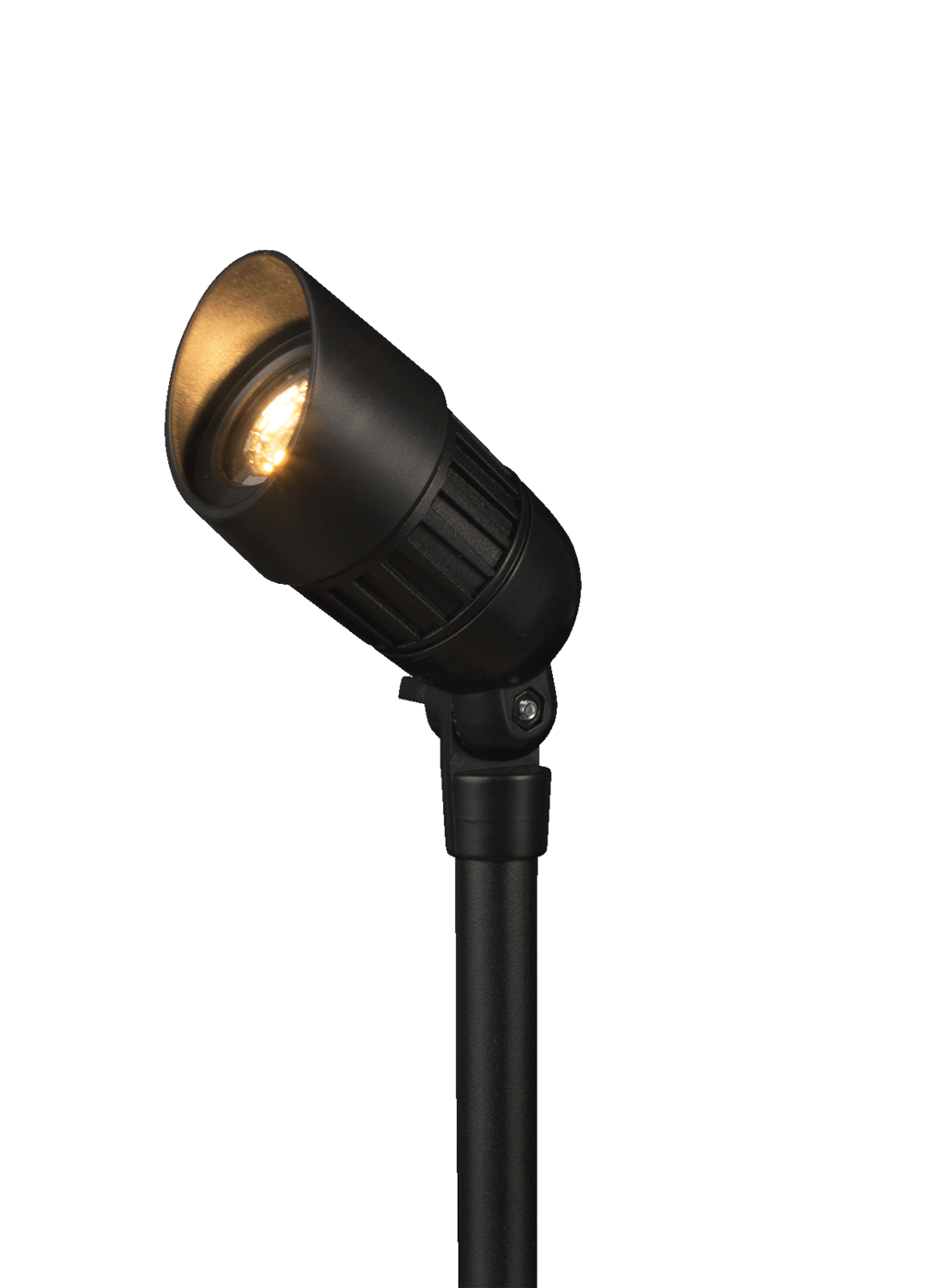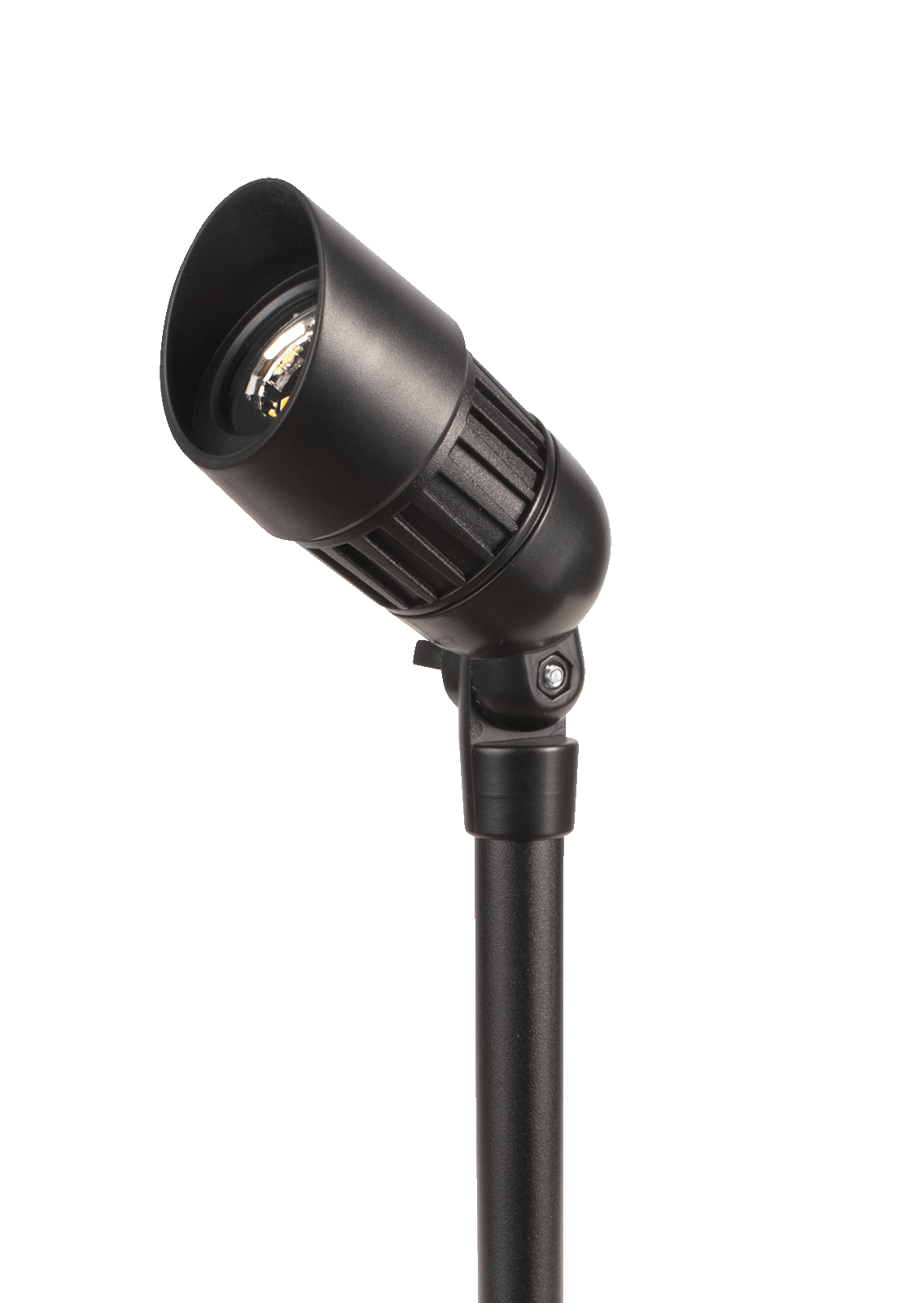 LOCATION
Before choosing an outdoor lighting option, you should take into consideration the space you will have available. Often small spaces can be overpowered by lighting, and instead of adding ambience; they can actually take away from the overall event.
ADDING LIGHTS
You may add lights to your system as long as their total wattage does not exceed 80% of the total available watts for the transformer. For example, if your transformer is rated at 120 watts, you should not exceed 96 watts in total. If your lights were each 8 watts, you may have 12 lights on the circuit.
Hassle Free
Installation
If you have hesitated adding outdoor lighting to your landscape because you think installation is a hassle, you have not seen the easy installation process of Moonrays Low Voltage Products. Our Low Voltage path lights, deck and patio lights are easy-to-install and easy-to-maintain. If you are ready to take your landscaping to the next level with great Low Voltage outdoor lighting, here are a few installation tips and tricks to get you started.
Easy Measurements

Purchase a low-cost spool of string and lay it out along the path you want your lights to take. Remove and measure the total length and that will be the amount of low-voltage cable you will need. Allow for some extra wire at your fixture placement locations to permit any final adjustments of your light fixtures.

Light Fixture Placement

Using that same string along the designated path, mark the location that you want to place each fixture with a piece of tape. Now you have the perfect map for your project.

Installing the Fixture

Press the stakes securely in the area you wish to light by pressing around the base of the stake. Never press on the top of the fixture. If the ground is too hard, slowly pour hot water on the soil until it softens up.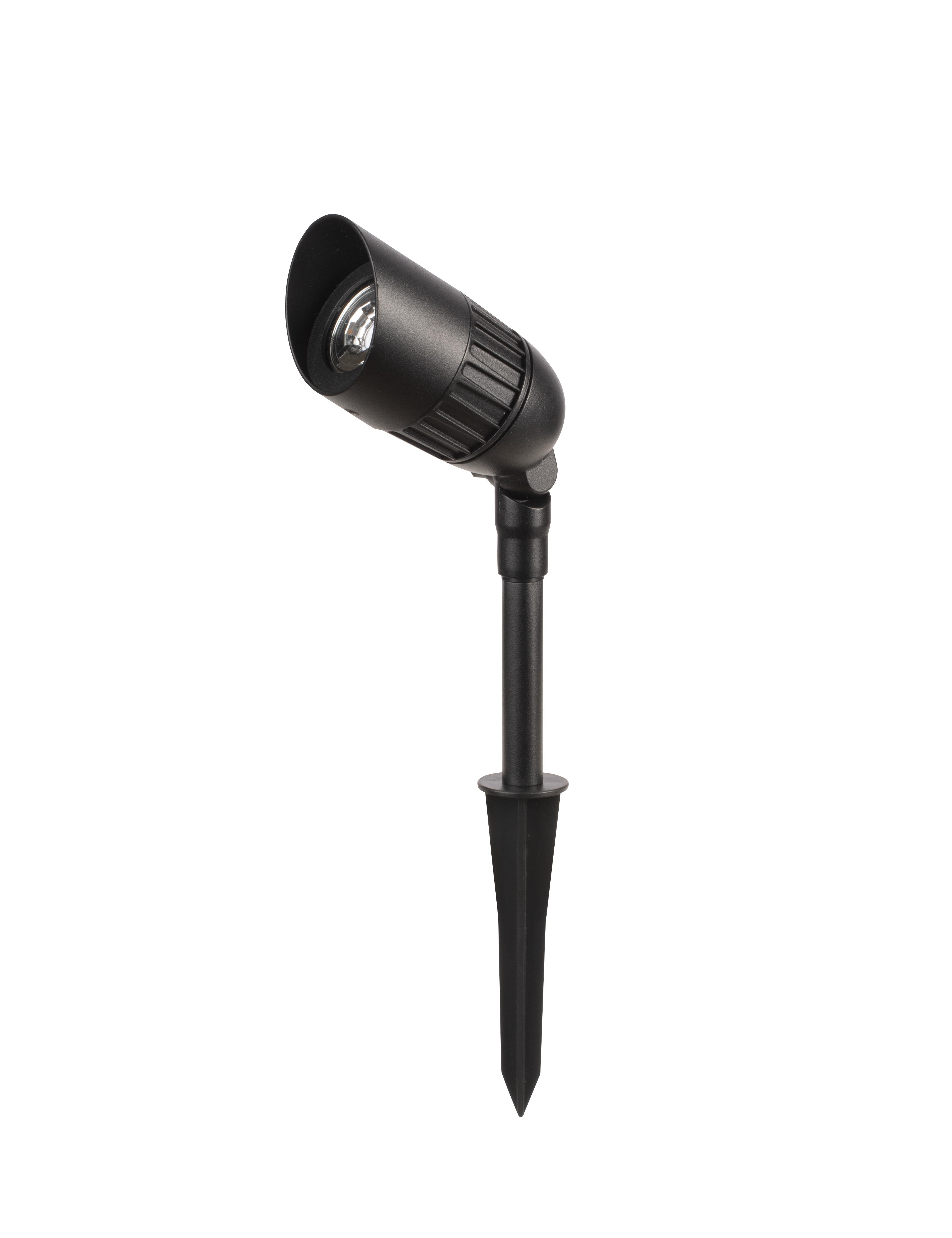 >